Regular price
Sale price
$25.00 USD
Unit price
per
Sale
Sold out
Share
As you leave the shower, you can still feel the warmth of the water. You are relaxing on your patio and can sit while enjoying the sounds of the night.
As you take in a deep breath, you grab your bottle of body oil. You pour a little into your hands and massage the hydrating formula into your skin.
The comforting aroma of lavender and grapefruit fills your nose and you feel your body begin to relax. As you continue to rub it in, you feel the tension in your body melt away.
This one ounce bottle of Body Oil is a lightweight blend of oils that leaves your skin feeling silky smooth and nourished. Use this oil before hanging out with friends or at bedtime.
This is an easily absorbed product that goes on smoothly and protects the skin barrier. 
The key benefits of this body oil are: 
Emollients: Used to protect the skin barrier and prevent water loss

Essential Oil Blend: A mixture of lavender, grapefruit, and patchouli essential oils to uplift and brighten your day. 

Sunflower Oil: Soothing and the oil itself is known for anti-inflammatory properties and is easily absorbed into the skin

Rosehip Oil: Antioxidant powerhouse, can hydrate the skin and can be used to calm skin irritation and inflammation
Size: 1 ounce/
net weight 28g glass dropper bottle
Scented Ingredients: Sunflower Oil*, Argan Oil*, Vitamin E Oil , Rosehip Oil*, Rosemary, Lavender, Clary Sage, Patchouli and Grapefruit Essential Oils
Unscented Ingredients: Sunflower Oil*, Argan Oil*, Vitamin E Oil , Rosehip Oil*

* indicates an organic ingredient
Because this is a handmade product, there are no refunds.  Please see the refund and products policy page for additional information.
Also, these statements are not used to diagnose or treat any disease. Should you experience symptoms of any skin condition, you should seek medical advice.
View full details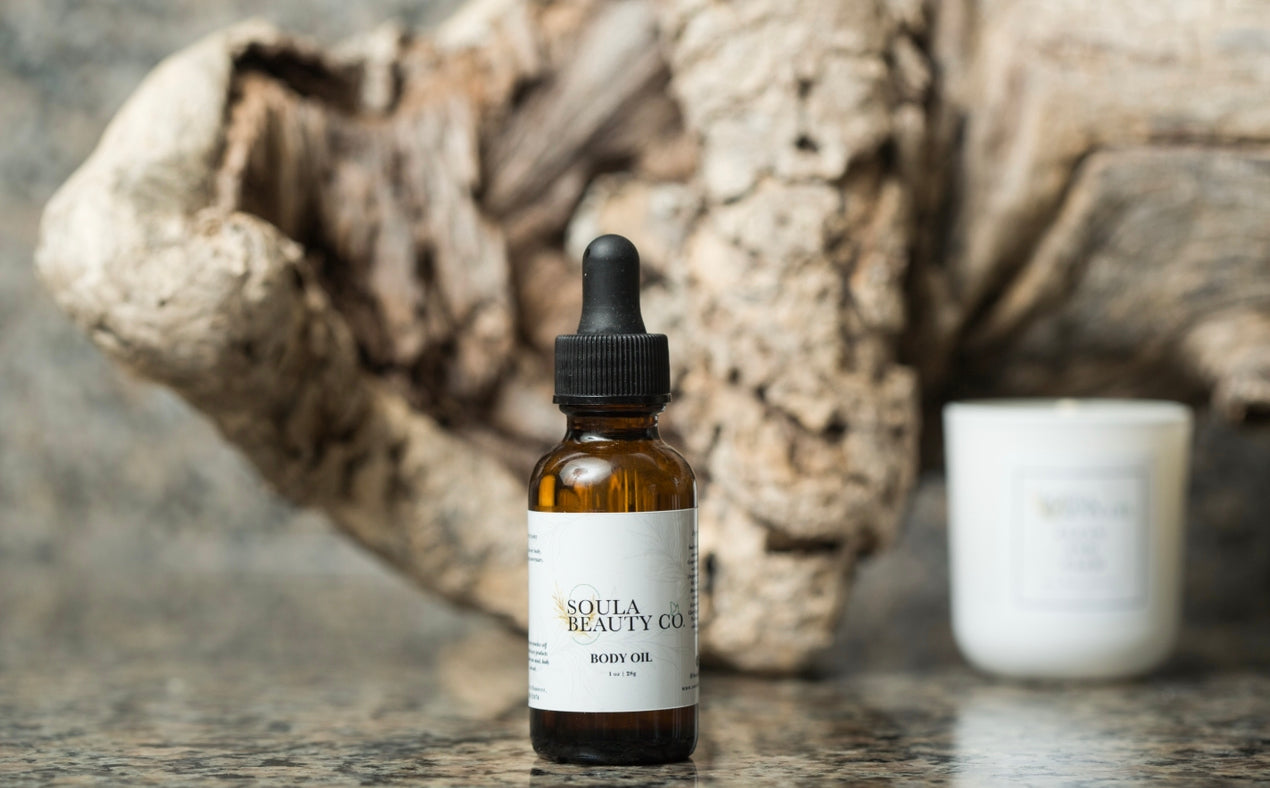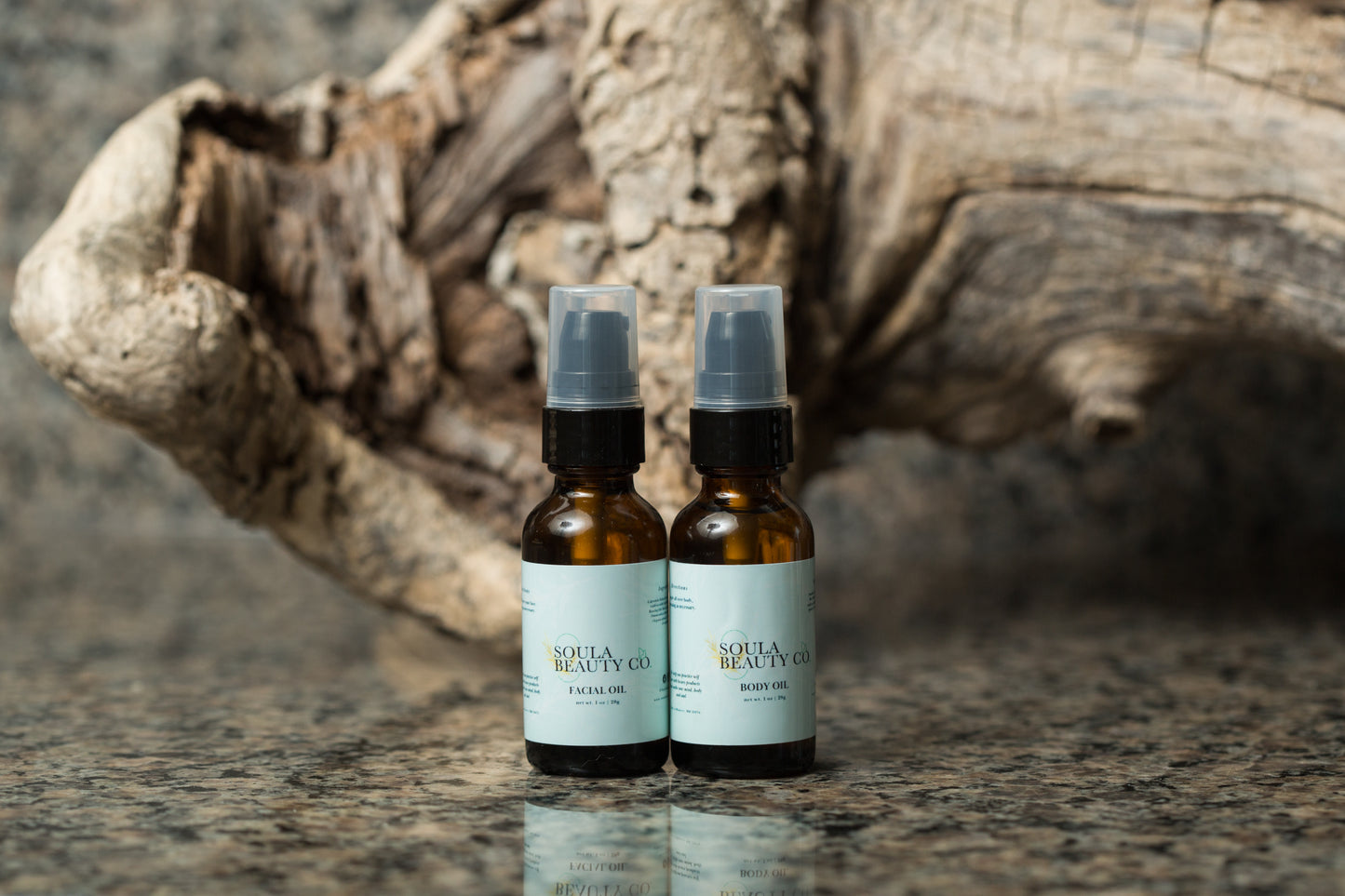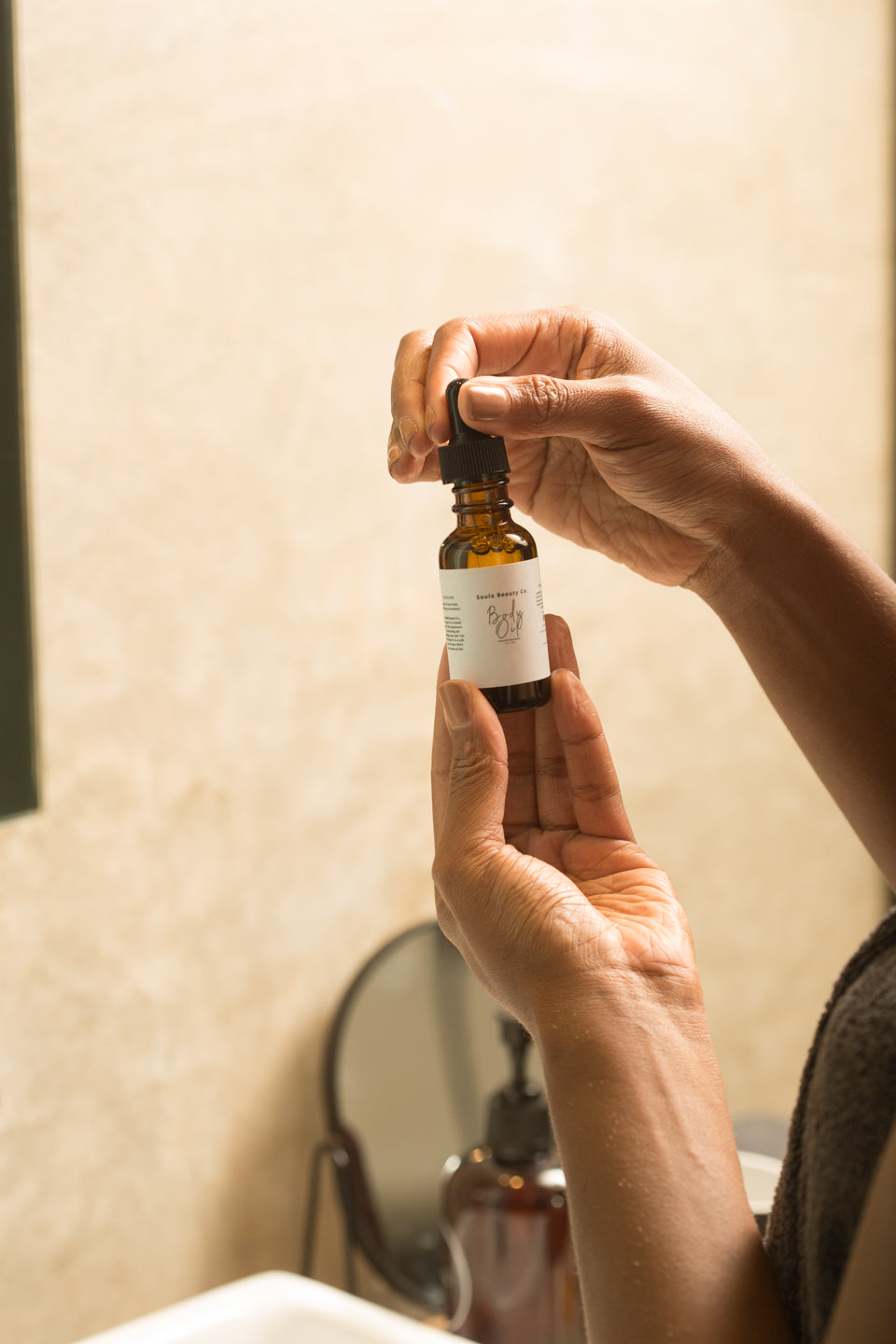 We're here to support you on your journey to slow down and focus on how to balance your needs despite the demands of everyday life.
Shop Now
Got a question? Let's Connect.